YMCA RECREATIONAL VOLLEYBALL AT NORTH RIVER
FALL/SPRING SEASONS: 
Youth Volleyball is offered in the Spring and Fall at the YMCA Healthy Living Center at North River for girls ages 7-15. 
All skill levels are welcome. The league runs for approximately 10 weeks in the spring and fall of each year. Age divisions are broken into 7 – 9, 10 – 12, and 13 – 15. Games are played using TSSAA game rules with age appropriate YMCA rule modifications.  Games will be played on Saturdays. 
​​​​​​​Summer season: Registration begins in May
Fall Season: Registration begins in July
For more information, contact Travis Corder. 
SUMMER 2023 SKILLS DEVELOPMENT CLINIC
SUMMER SKILLS DEVELOPMENT CLINICS:
The Summer Skill Development Clinics will help develop and fine tune participants skill level. The programs are divided by age groups. YMCA staff and volunteer coaches will introduce participants to age appropriate, challenging drills and concepts that will help to further their abilities and help prepare them for their next step in their sport.
2023 DAY CLINICS:
2023 WEEK CLINICS
Cost: $65 Members/$90 Non-Members
*

Day Clinics/Play Days are $25 for members; $40 for non-members (per clinic day)
Registration Deadline: May 30 (late fee of $15 to be applied after May 30)
2023 Summer Volleyball Info Sheet
For more information, contact Travis Corder at tcorder@ymcachattanooga.org
SPRING 2023 Season Info:

March 25 - May 20 - NOW REGISTERING! 
Registration deadline: March 1
Game dates: March 25, April 1, 15, 22, 29, May 6, 13, 20



SPRING 2023 SEASON INFO SHEET
 TAKE YOUR GAME TO THE NEXT LEVEL!
Spring 2023 11U+ Club Volleyball Info: 
TRYOUT INFO: 
NORTH GEORGIA TEAMS: 
11U-14U - Oct. 15
 
NORTH RIVER TEAMS: 
12U - 16U - Oct. 23/ Oct. 25
Pre-registration is required. Tryout cost: $25 per player ($10 goes to SRVA).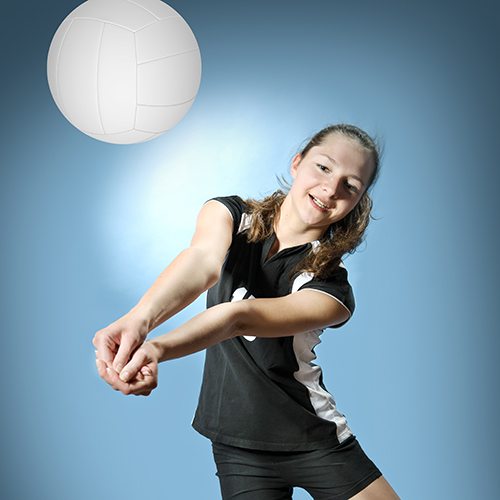 Practices: November- April
Season: January - April
Weekly skills practice & condition will be held three times per week for 1.5 hours. 
Registration: Covers player/league fees, equipment, jersey, gear and coaching. 
Open to girls ages 11U-16U
All players must attend a tryout session (dates listed above).
Player Eligibility: 6/31/2012-7/1/2006
There will be a parent meeting prior to forming teams.
See flyer, timeline, and additional documents about the season for more info. 
About the Club: 
The club program provides opportunities for players to take their skills to the next level in competitive games outside the YMCA recreational program. Club players invest up to 3 hours per week in footwork, conditioning, skills training, and competitive play. A tryout is required for all prospective Club program players. 
Fall 2023 Info- STAY TUNED! 
(Late sign-ups will be taken until Sept.18, provided spots are available; $15 late fees after deadline) 
Cost: $75 for members; $100 for non-members 
Games will be played on Saturdays with a 1-hour practice once per week
Increase energy, decrease stress, prevent illness, maintain a healthy weight, find personal balance, and enjoy quality time with family and friends... at the Y! We combine spirit, mind, and body in an integrated approach to well-being that goes beyond just fitness.

Learn More »