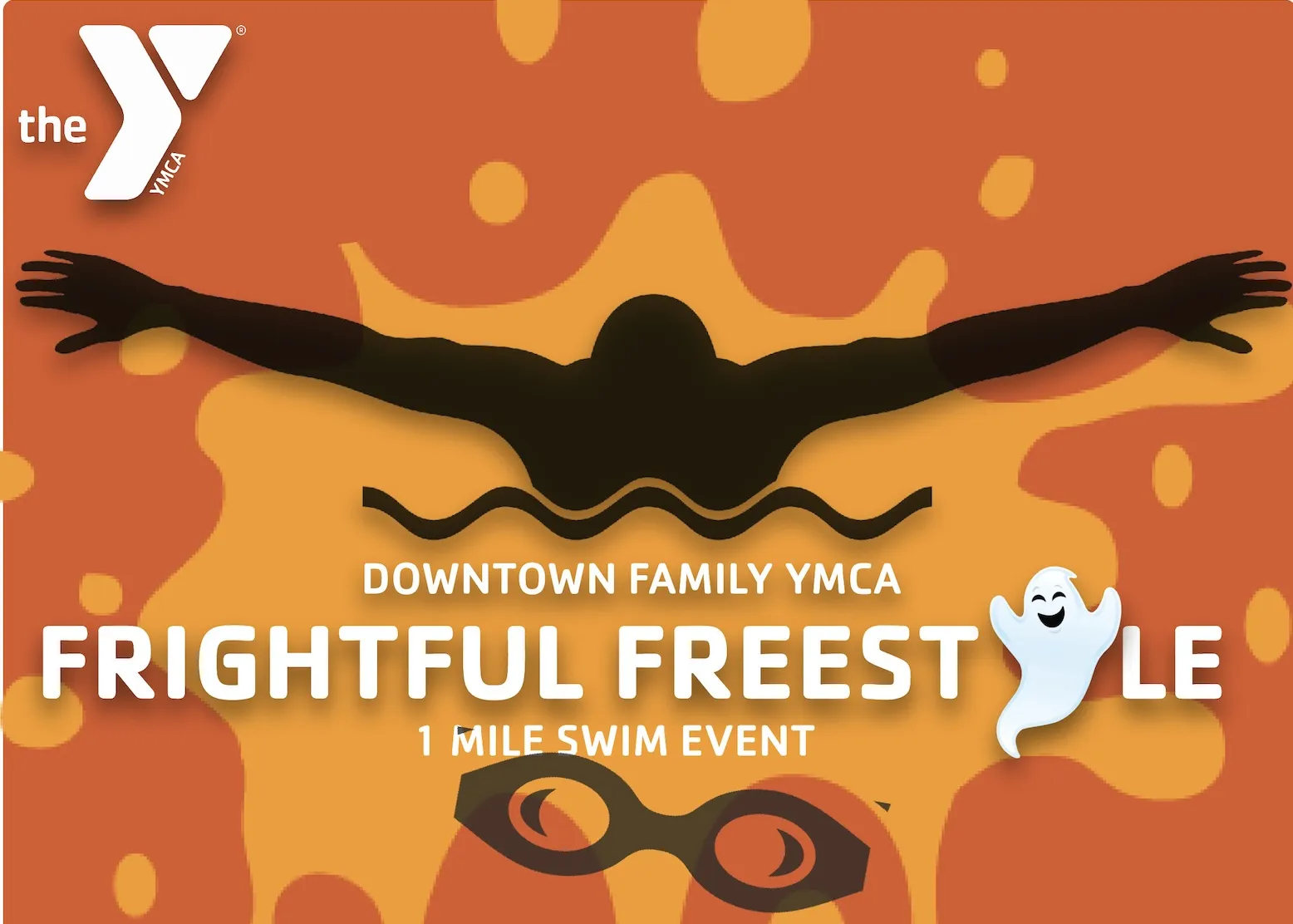 Test your skills & have fun at this 2nd Annual Frightful Freestyle Event!
Swim 70 full lengths of the pool... if you dare. 
Bring a friend to count your laps and time your swim! (stopwatches provided)
Sunday, Oct. 29      9 a.m. - 4p.m.
Open to members & non-members
Family-friendly event for all ages & swim abilities.

Cost: $35 (including t-shirt) or $25 (no shirt)

Children under the age of 12 must be accompanied by an adult.
Participants will be divided into age groups
Proceeds support the Adaptive Swim Program & YMCA Community Support Campaign.