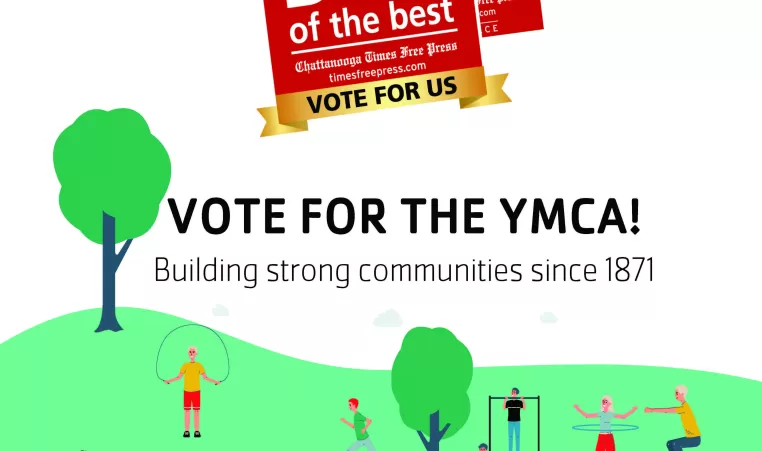 2022 BEST OF THE BEST: VOTE FOR THE YMCA NOW THROUGH JULY 11! 
Vote for the YMCA! 
Promoting healthy living and strong communities isn't about a gym... it's about creating programs and services that enable individuals of all walks of life to reach their potential and build strong spirits, minds, and bodies! For 3 consecutive years, the YMCA of Metropolitan Chattanooga has been named Best of the Best in the Health Club category. Although the work and  mission of the YMCA is SO MUCH MORE, we would be honored to have your vote again in 2022! 
VOTE THE YMCA BEST HEALTH CLUB CATEGORY NOW
YMCA from 148 Films. on Vimeo.
Did you know? You can vote in multiple categories! The YMCA is also up for Best of the Best in the following categories. After you vote for the Y for Best Health Club, take a minute to also place your vote in these categories: